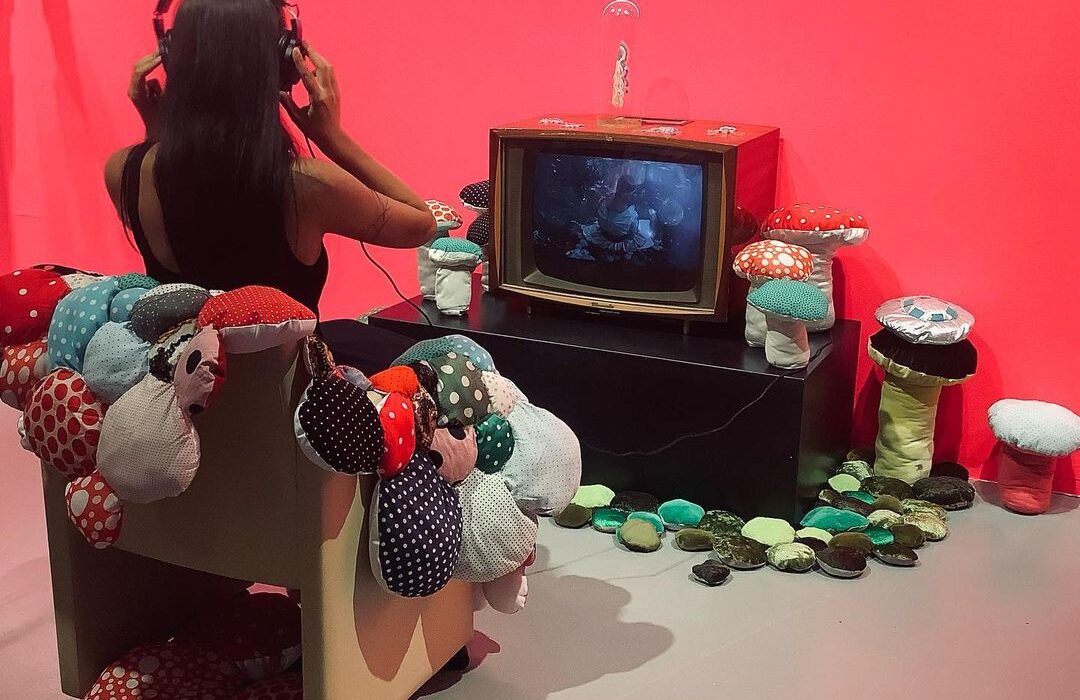 Octopus in Orbit + Titania & The Bear in FOMU
Vincen Beeckman (°1973, BE) is een fotograaf die mensen met elkaar verbindt. Zijn leven staat bol van ontmoetingen. Hij neemt de tijd om een goede relatie op te bouwen door steeds weer aanwezig te zijn, zelfs al is het maar kort. Deze toevallige ontmoetingen groeien uit tot jarenlange relaties.
Op uitnodiging van FOMU verdiept Beeckman zich in de culturele scene rond Studio Palermo, een multidisciplinair ontwerpbureau in Antwerpen dat tattoo art, illustratie, muziek en mode samenbrengt. De ene ontmoeting leidt Beeckman naar de volgende. Het resultaat van deze dynamiek is een caleidoscopisch en eigenzinnig beeld van de havenstad. Ping Pong is de eerste grote museale tentoonstelling van Vincen Beeckman.
Hierbij hoort ook de Mushroom installatie van (muzikante) Orphan Fairytale in combinatie met de Retro TV set-up van Stonewood Filmhouse. Doorlopende vertoning van Octopus in Orbit + Titania & The Bear.
De expo loopt tot 8 oktober 2023.
EXPO in FOMU
24.06.2023 – 08.10.2023